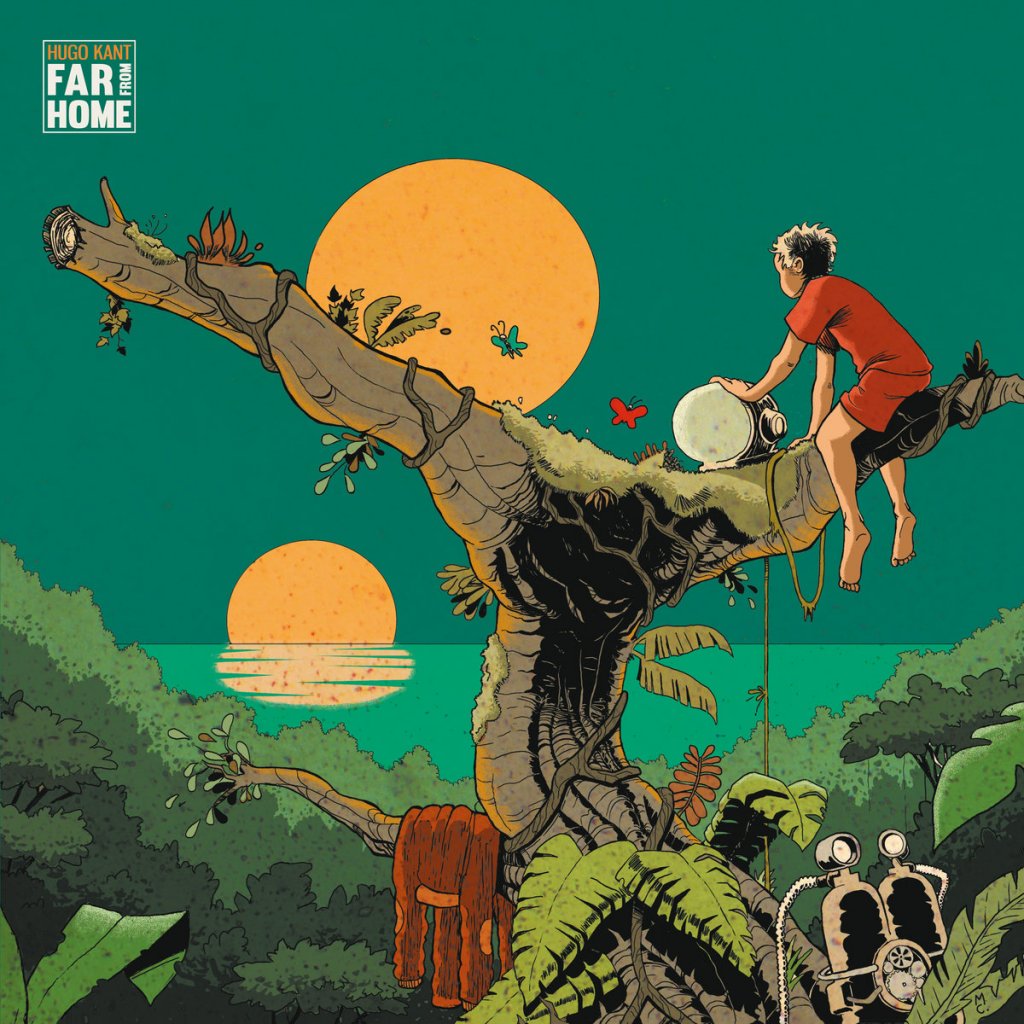 Nu jazz with a trip hop headspace, some dub, some cinematic vibe. Feels like all the classics but not a replay.
This is the kind of record where I feel sorry for having the lack of meaningful words because I'd think I'm just repeating myself, having my same old references, usual phrases, although it really is a refreshing and fantastic album. This is why I started this blog in the first place after 10+ years of music journalism: to be a memory keeper without feeling the pressure to write much, or anything specific for that matter. But sometimes it just feels unworthy not to write some words of praise and how something is really that good. Writing's a bitch when you feel you've written a lot and there's not much else to say it's hard to write something new or articulate differently.
And there's also the why: why say it differently? Just so that I can say the same thing again and I can trick myself or others into thinking that it's something new? I could perhaps have this mission to spread info about new music that's good, and there might be new people all the time who get the message. So that could be a why. But then what's real tough is that you need to keep your references updated for that. I cannot keep comparing a new trip hop record to Massive Attack forever, even if that's the best point of reference I can think of, younger people just won't know what's that.
I guess this was the point in the evolution of this thought when I gave up writing about music "professionally". I ralized after a while that I didn't want to change anyone's opinion, I'm fine with just listening to good music myself. My idea of myself being an educator of taste became something that I started viewing as obnoxious and arrogant. Working to change other people's thinking would mean that I'm so perfect myself that I can spare my time and energy to educate others instead of improving my own self. So even if it's just about music, I should spend more time listening to more music and learning more about music myself rather than trying to tell others what to think or listen to.
I know a music journalist can not only be this educator but they can simply be a reporter of current events, a chronicler of what's happening. Adding an opinion of value but not for the sake of ultimately grading things but for acting as a curator of content, filtering the vast amount of music being created (more so since Internets), and telling stories that would otherwise be hidden. This very last bit is why I think music journalism is still relevant and I respect the people who work for this. I like to think that I did this, to some extent. Still, burning energy and effort into this means that you think this is where your efforst are best placed. And I think there are way more talented and dedicated people in this area than me.
So, at the end of the day my lack of words to express myself in a way that I feel keeps being fresh and relevant is because I just don't find doing this expression is my calling to the extent that I work on improving myself. Once I had this realization that music journalism is dead, because in the world of aggregated data, user reviews and all that it's just not important anymore. And here's the rundown on why I was wrong about that. Music journalism is as relevant as ever, I just don't think that it's me who needs to do it. And that's why I just need to be okay with not being able to add much more to Hugo Kant's music other than it's really-really good.