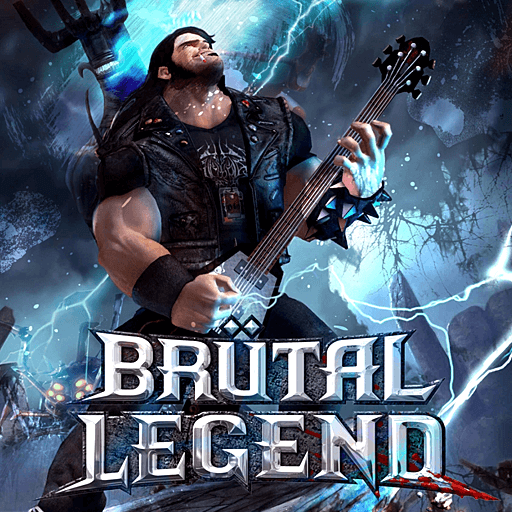 I've just finished the video game Brütal Legend finally after many takes through many years but this time I took it to the end; although it was not that big deal in terms of time (or difficulty for that matter) even though I am quite a completionist.
So. This is easily one of my most rewarding and awesome gameplay experiences ever. And reminds me again how rich the lore of heavy metal is. Nothing compares. Really. Nowadays I tend to listen to more electronic music than metal but still, the world around heavy metal with all its characters, icons, legends, elements and stories, let it be imaginary or based on the real world – you just cannot beat it. And Brütal Legend brought all this to life in the most beautiful way possible. I loved to be sucked into that world.
Thank you Tim Schafer, thank you Double Fine, thank you Jack Black. And my heart went boom listening to the voices of Lemmy Kilmister, Rob Halford, Ozzy Osbourne and Lita Ford. I may easily go back to do some achievements just to meet the Guardian of Metal and the Kill Master again.